Improving oral health since 1985
Dentistry done differently
Hadleigh Dental Surgery is well established in Hadleigh and has been for nearly 40 years and delivers a high-quality service.
Our aim is to help all our patients reach an optimum state of dental health in a relaxed and comfortable environment. Having achieved this level of fitness we then recommend regular visits to the practice for effective preventative care from the team.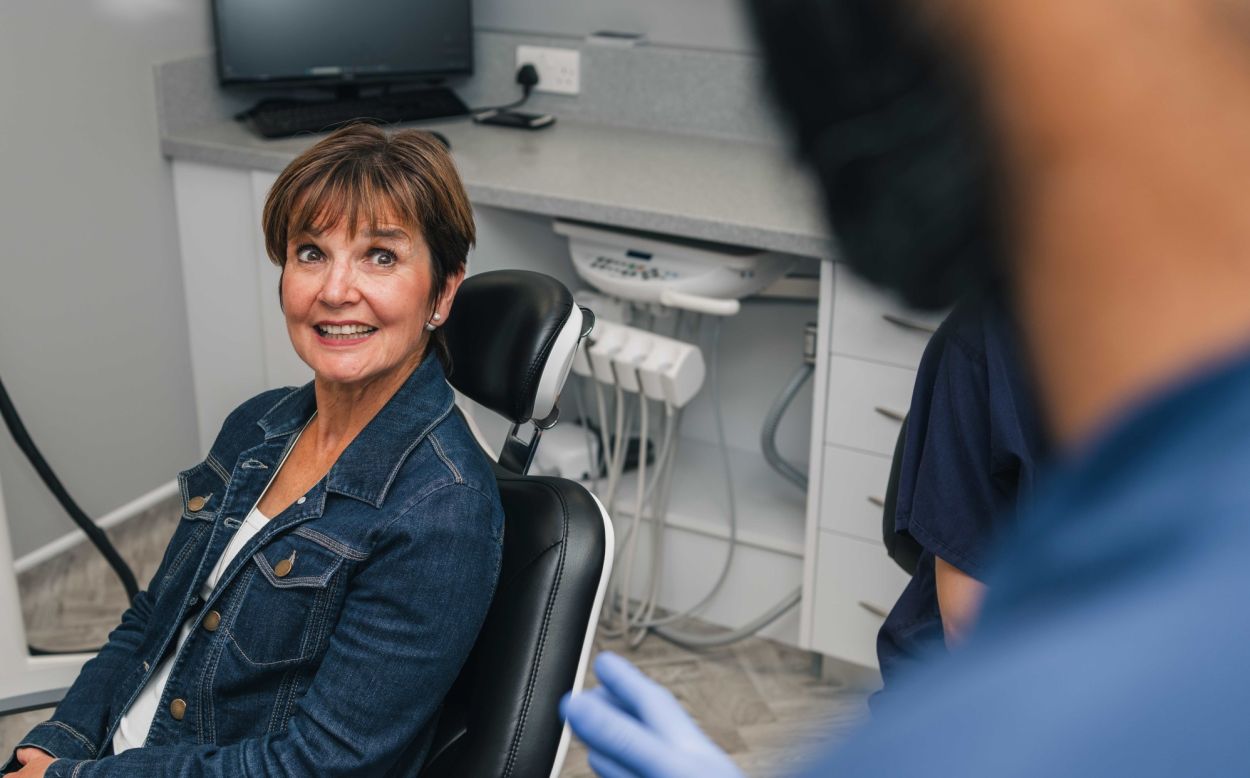 We carry out all forms of treatment including cosmetic dentistry such as tooth whitening, veneers and cosmetic crowns; helping all our patients achieve a healthy confident smile. All the dentists have commitment and expert skills in providing a pain free experience. Whether you require routine or specialist treatments the Hadleigh Dental team are on hand to provide you with the complete experience.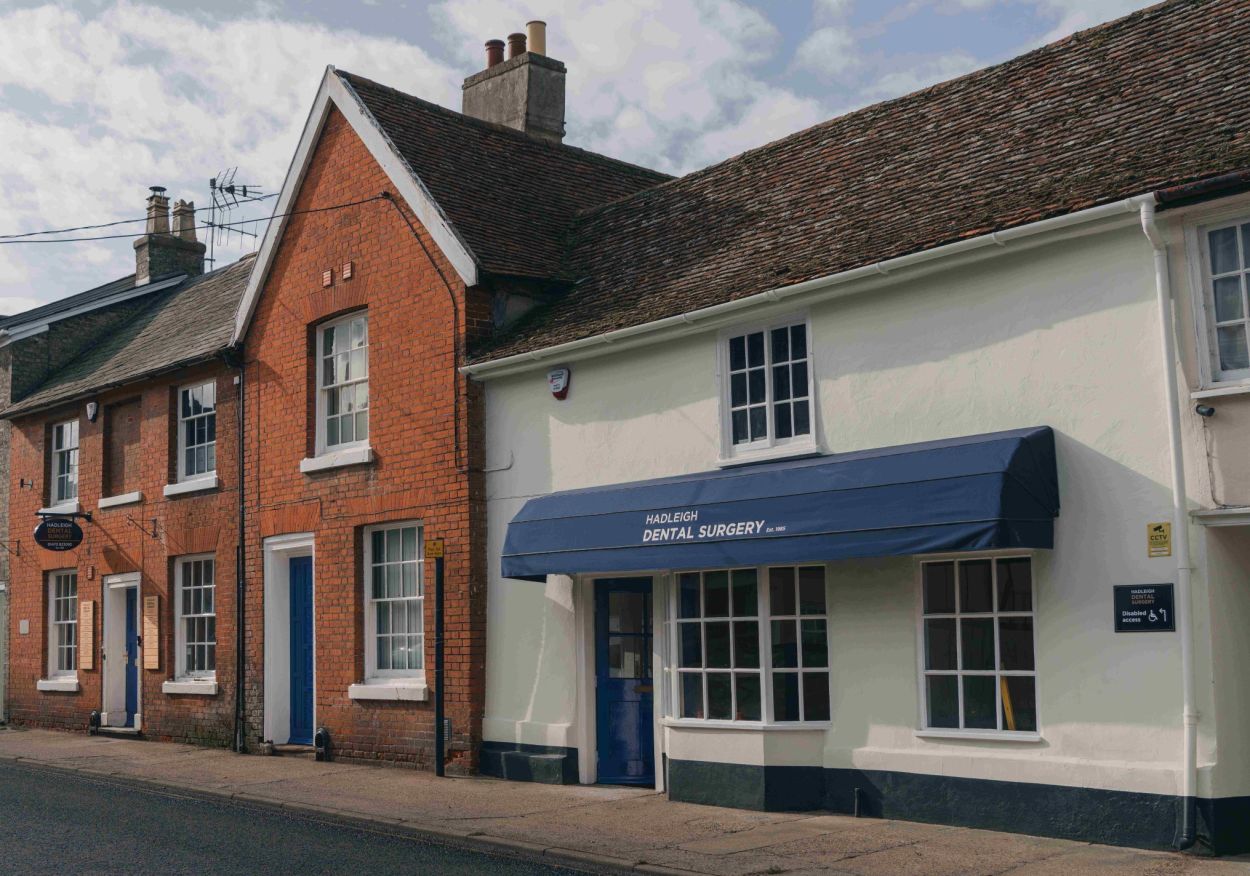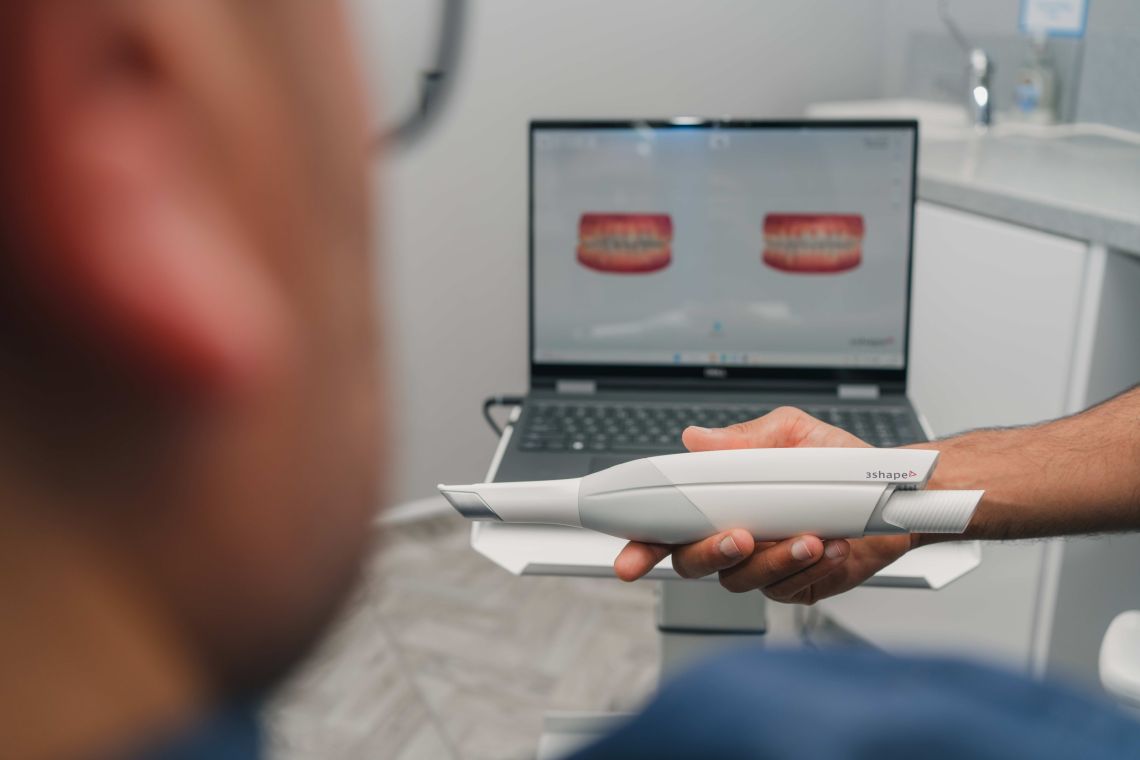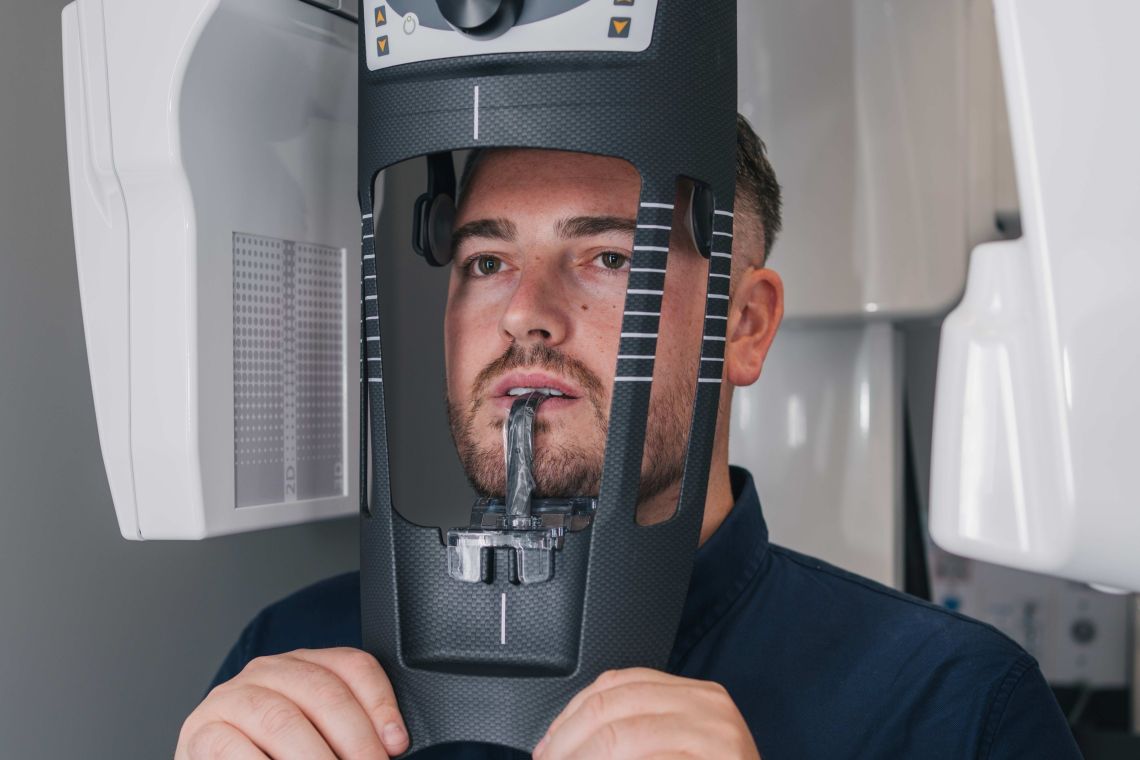 Introducing Orthodontics for Adults and Children
All orthodontic consultations half half-price until Jan 2024. As well as this, you can save 15% on orthodontics- must be a patient of or a child/grandchild of a patient of Hadleigh Dental.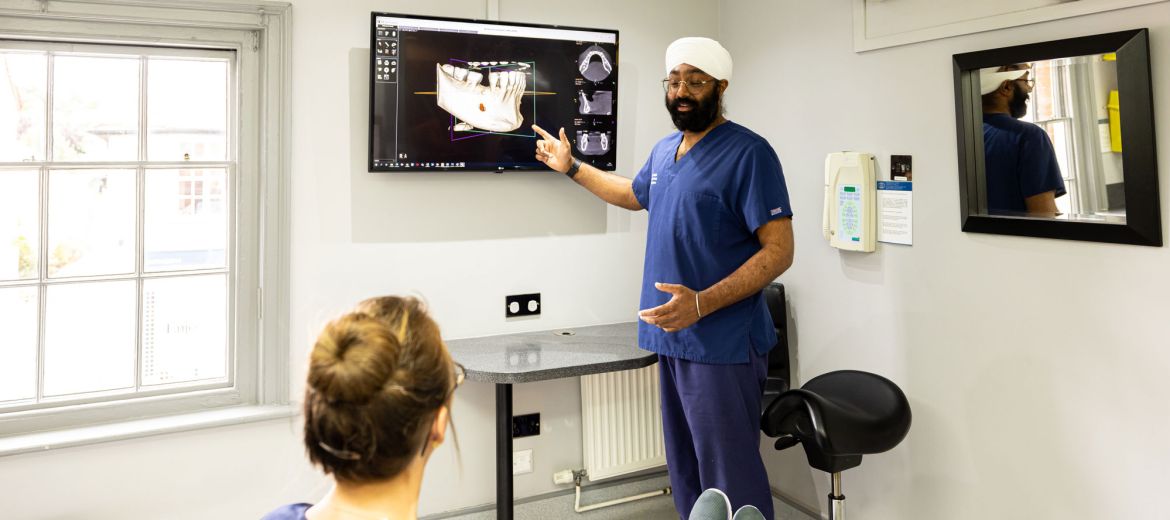 Whether you're replacing a single tooth, or a complete smile, dental implants securely restore your smile as well as your quality of life.
We use the latest technology to deliver straighter smiles with comfort, discretion, and precision. Results can be achieved in as little as 3 to 6 months, depending on your complexity of movement required.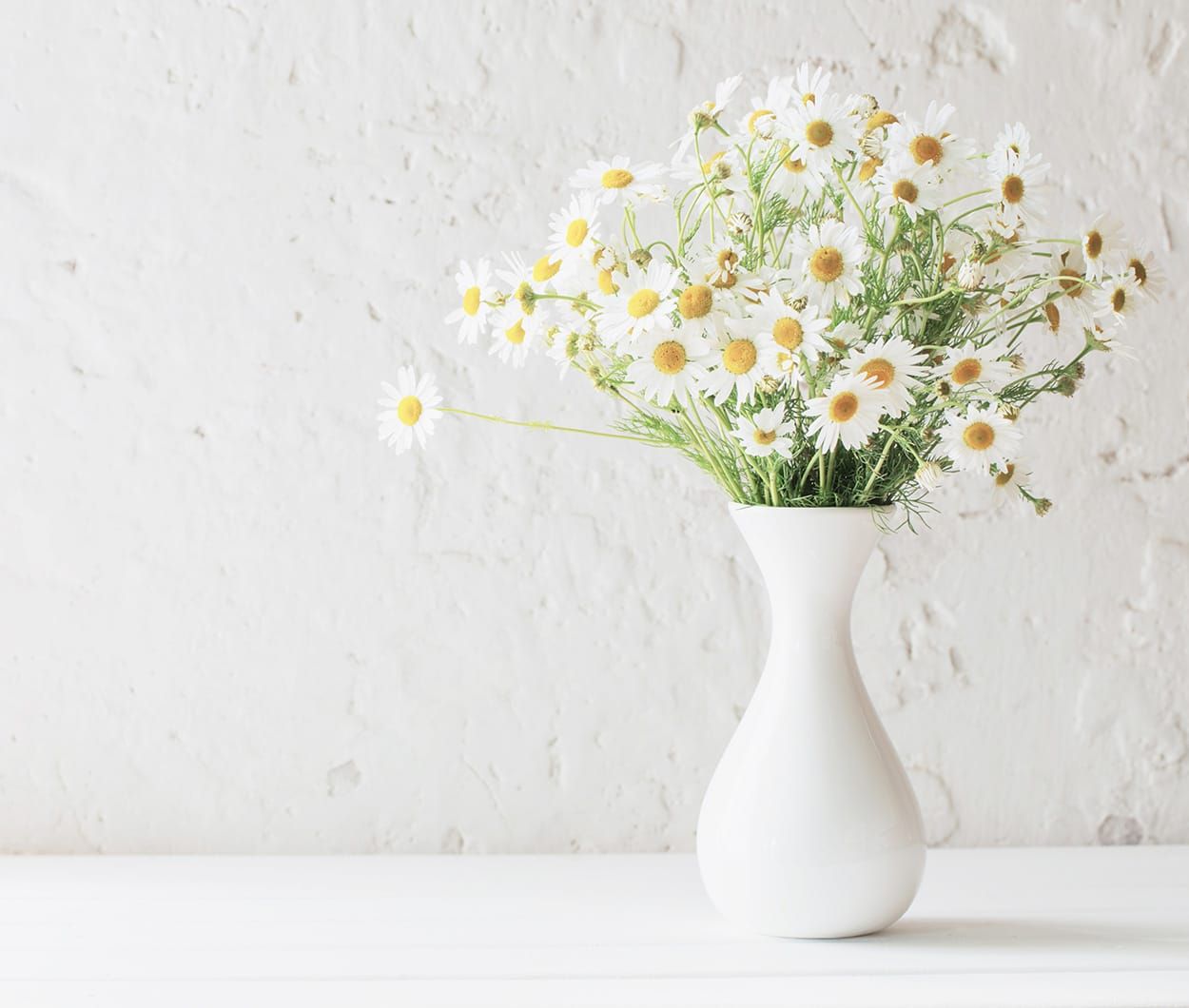 People are talking about us
The biggest complement we receive is when our patients refer their friends and family to Hadleigh Dental Surgery. In fact, we have built much of our practice on these valued, trusted recommendations over the years. Read our reviews to hear why our patients are recommending us…
Patient reviews
I recently had an extraction with Vinod Patel and I can honestly say i cannot fault the service! I didn't feel a thing, from the injection before hand to the extraction. The whole experience was painless and the extraction site is healing really well. Mr Patel gave me very clear after care instructions and was extremely caring throughout the whole process. He checked I was ok throughout the entire procedure and really put me at ease. I would highly recommended him for anyone who needs an extraction.
Our family have been patients at the practice for over20 years.I am now a wheelchair user and was delighted to see the new extension and car park especially designed for those of us with disabilities and mobility issues. The new accessible surgeries are certainly wheelchair friendly and the staff go the extra mile to ensure everyone is comfortable before and during their treatments. Nobody likes going to the dentist,but at least with the new developments rhere are no steps and staircases to stress about and the staff are really nice.hey ! They've even. Gone to the trouble of including an acessible loo alongside the surgeries and waiting areas.in. Their plans and designs.see you in 6 months time .
Always good service with mr. Singh.
Dr Patel performed a tooth extraction quickly and efficiently, taking time to reassure and inform a nervous patient! Excellent work.
Perfect treatment and was made very comfortable with all my treatment. Will definitely recommend to friends.
Highly recommend! I recently visited Hadleigh Dental Surgery for root canal treatment. Mr Singh was extremely knowledgeable and made me feel instantly at ease. I was very anxious, but was made to feel comfortable and the procedure was painless.
allways get the dental care i need
Recently been here for a root canal and surgery. I found Mr Singh and colleagues were amazing all throughout, they informed me what would be happening and explained everything thoroughly. Would highly recommend.
Mr Wilson is an excellent and gentle dentist - our whole family now goes to him. Very recommended
Had been referred to Dr Singh by my private dentist for a root canal. Work was completed above expectations, both parts of the procedure were near-painless and so far my recovery has been complete. Throughout both procedures I was made very comfortable (full mouth shield to stop debris from going into my mouth and throat for example), informed as to the progress and reassured throughout. I was also shown what work was carried out at the end of each procedure with photos and x-rays. Dr Singh and his dental nurses were also friendly and highly professional. Strong recommendation from me, if I were more local to Hadleigh I'd consider swapping dentist permanently. Only hesitation would be around price as it's a little more then my current private dentist, but if you can afford this level of treatment I'd go for it as it saves money and stress in the long run.
I recently had lengthily work completed by Dr Singh at Hadleigh dental and I can not recommend or thank the team enough. In November 2021 I had an accident which resulted in my front 4 teeth being very badly damaged. Having doubts about the proposed treatment I was being offered from my own dentist at the time (including removing the teeth) I decided to seek a second opinion and was immediately referred to Dr Singh to see if there was a possibility to save the damaged teeth as there was more damage than I had initially been told. I was extremely nervous when I arrived at Hadleigh Dental but was greeted by the friendly staff who made me feel comfortable and reassured from the moment I arrived. I received a thorough and clear treatment plan with the ability to talk through any concerns or worries that I had. The work included splinting, root canal treatment, surgery and finally composite bonding and I can not be happier with the results! The root canal treatment was painless and I haven't had any issues since. Not only has Dr Singh been able to save my teeth and correct the positioning of them he has also given me my smile back! I can not recommend the team at Hadleigh dental enough.
Both the dentist and hygienist are excellent and the level of service is first class. Highly recommend.
My 8 year old son was experiencing some discomfort to his jaw which turned out to be a minor infection needing a baby tooth removed. I called for some advice late on Friday afternoon and my son was seen within the hour. He was quickly x-rayed, diagnosed and treated and we were home in time for tea! Amazing service provided by an excellent team of professionals, thank you again for your expertise.
Very highly recommended for efficient and very friendly everyday dentistry, as well as for NHS trauma and broken tooth dentistry. Dr Singh is brilliant with children and teenagers.
Polite staff and clean premises. Great customer service 10/10
I attended the surgery on 4th and 5th October. On both occasions the administrators were very helpful. As for the dentist, I am grateful for his work. I saw the dentist last time in 2016 for a removable bridge, which in my case was a necessity. This bridge, in the last 6 to 7 years, had allowed me to eat without pain and to enjoy the experience too. This month he demonstrated his specialised skills again in working on a tooth, in contact with the bridge, that needed filling. Thank you. On a personal level, the dentist talked to me as if I came to the clinic recently not in 2016, which reassured me and added to my confidence. His practical advice about hygienic care for bridges is also invaluable.
Very friendly team and extremely calm environment. I would highly recommend
Absolutely amazed, and so happy I've found this surgery! after my own dentist referred me, I have at last, found a safe haven, Dentally I feel safe in the knowledge that Hadleigh Dental Surgery, offer exceptional skills, and professionalism throughout, I'm most grateful to you all xxx
I recently had to find my dad a dentist after he suffered terrible toothache during out of hours, he was seen & treated the same day. He was so grateful for the wonderful & prompt service he received from Dr Singh & his team.
Recently visited after losing my place at another local practice, great experience from all involved, I normally hate the dentist but I was made to feel very comfortable.
Good service, excellent staff
I can't recommend this Dental Practice enough. Staff are super friendly, professional and really make you feel at ease. My 7 year old daughter struggles with anxiety and grinds her teeth at night which is causing damage. Miss Norris was fantastic with her, she recommended a night guard to help and an appointment was made within days. The guard has since been fitted and has helped so much, we really are so grateful! Our experience at at hadleigh dental surgery was nothing but positive and we will continue to use you. Many thanks again.
One evening this week my 14 year old son broke his front tooth in half. The next morning I called the surgery and was able to make an emergency appointment for him to be seen by Dr. Norris on the same day. She made an excellent repair in less than an hour, now it looks even better than before! Fantastic service all round, thank you, we couldn't be happier.
I was referred to Hadleigh Dental Surgery by my own dentist in Ipswich. Potentially I had a wisdom tooth problem, but after a 3D scan and an examination by Mr Patel & Mr Singh, it was noted my molar had a crack all the way through so it would have to be extracted. I want to say a BIG THANK YOU to the extremely knowledgeable and talented Mr Vinod Patel and Mr Singh, who were both present for my tooth extraction. It turned out to be a complete 'non event' as these awesome gentlemen removed said tooth within just under 5 minutes, no complications, no drilling, all out in one go! It actually took longer to numb my mouth than it did to remove the tooth. I hard worked myself up into a huge knot over this, but really, anyone who is going to be in the hands of these two highly professional gentlemen have absolutely nothing to worry about. I highly recommend this surgery and wouldn't hesitate to recommend to anyone i know. Awesome and thank you again :)
Cannot recommend & thank enough! Mr Singh's expertise, knowledge & patience gave my daughter her smile back following a horrific injury. Have been with the practice for many years, would not go anywhere else.
After being failed by my old NHS dentist, who'd decided I wasn't an emergency case through lockdown (even with a broken / chipped tooth) I decided to call Hadleigh Dental practice. I managed to get an appointment with Rachael Norris. I'm so pleased with the work received, and timescales to complete my course of treatment. Would have no hesitation in recommending the practice, so professional, and such a relief to be fully back on track again, I wish I'd have called earlier.
Dr. Singh is a superstar. After some appalling care with two different NHS dentists, my teeth were left in a painful mess. I was referred to Dr. Singh and he immediately put me at ease and proceeded to restore my teeth to full health. An absolute gentleman, a top notch professional, and well-worth the cost. I can't fault the service!
An excellent dental experience .
Outstanding out of hours service and professional advice in relation to my 3 year old son following a tooth injury. Cannot fault the advice and will continue to use the practice.
Thank you to Dr Wilson for your time. It was good to hear a honest approach to dentistry. I had been told by many dentists my teeth are fine but the persistent pain was annoying me. You diagnosed a cracked tooth and since you have done the treatment my teeth feel so much better. Thank you for helping me and I will be sure to recommend you to family and friends
I was referred to Mr Singh by my dentist. The appointment was arranged very quickly and the whole experience was very reassuring. Mr Singh was very helpful and the 3d scan found the problem immediately - something that a normal dental X-ray would not have been able to see. Mr Singh arranged a referral to a specialist very quickly. I would definitely recommend Mr Singh. The rest of the team also seemed very friendly and helpful and I wouldn't hesitate to go back there (and I am a VERY nervous dental patient!)
After having previous root canal treatment and having a very painful experience, to say I was petrified is an understatement. I knew I needed further root canal and put off the treatment until I was desperate and in pain. I was introduced to Mr Singh by my brother-in-law (Tom Cutmore from Dental Applications Limited) who is his dental technician. As soon as I met Mr Singh and sat in his dental chair, I felt at ease. He explained all the treatment processes very thoroughly and made me feel so comfortable at every stage. Mr Singh completed the root canal without me feeling pain or discomfort at any point. I am now a patient of Mr Singh's and will have all future dental treatment carried out by him. My phobia of the dentist has been cured, due to the expertise and precision of this dentist. Thank you. I would highly recommend Mr Singh for any dental treatment.
I came across this dental practice after my wife was very pleased with some root canal work she had done there, at a time when the outlook for my own teeth was bleak. After a consultation with Dr Singh, I opted for dental implants. The work was carefully planned, meticulously thorough from beginning to end, and ably assisted by an excellent team, including a first rate dental technician. I am delighted with the end result.
MR
marnie Botwright Rance
I had a really bad crown fitted when I was 18 on my front tooth - the crown wasn't fitted properly so there was a black line at the top of my tooth and it was the wrong shape and wrong colour (yellowy colour). It was extremely obvious that it was a crown and it left me feeling very self conscious. I also had a veneer fitted to my other front tooth when I was a child but as it was roughly 20 years old, it no longer fit the tooth and it had some nasty stains around the sides. I saw Dr Singh in Hadleigh and he has transformed my teeth. They have been whitened and I have two new crowns at the front which are exactly the same colour as the rest of my teeth. I am completely over the moon and feel very much myself again. I now feel confident enough to smile properly in photos which is such a lovely thing! Furthermore, the staff were so lovely and understanding - I could not recommend more!
I am so pleased with the root canal treatment carried out by Dr Singh. I am so anxious and had a couple of bad experiences with other dentists in the area, however Dr Singh put me at ease and explained my treatment options clearly with all cost options. The root canal was carried out under some high tech equipment and i didn't feel a thing! A few week later a gold crown was placed to protect the root canal and my tooth was saved. If your looking for a respectable, professional dentist then without a shadow of a doubt Mr Singh is your man!
Visited the surgery again today for the final part of my treatment. Such a great atmosphere, felt more like a family friend than a customer. just such a relief as it was a huge amount of work over the three months and it's always been excellent. Thank you everyone, really well done.
Terrible time to have a Dental crisis 'Christmas' however what a present to have this dental practice to save the day! Not my usual dentist but was recommended and I'm so happy I was as they were kind, professional and caring; made the appointment especially for me and very reasonable charges. All together left me wishing I lived nearer! Well done team. And a HUGE thank you!
Excellent dental practice. Reception staff are very friendly and put you at ease. Dr. Sing made me feel welcome and calmed my nerves, due to his professional manner and all steps of my treatment was explained to me so I was aware of what was going on and what to expect. The dental nurse also looked after me and was supportive all through the treatment. This practice has given back my faith in Dentists as I have always been reluctant due to past experiences! Well worth paying a bit more for the outstanding service.
I am a dentist who has referred patients to Dr Singh. Knowledgeable, skillfully, charming and supported by an excellent team.
I was very pleased with my visit to this surgery after being referred here from my regular dentist. The whole experience was great, the staff were helpful and friendly and made you feel welcome. I would highly recommend to anyone hence the 5 star rating